There's been a steady and persistent conversation growing around the state of women's discipleship in the American evangelical church. Back in November, Erin Straza and I tackled whether the church might be outsourcing women's discipleship to the marketplace. Christianity Today extended the conversation with this important piece after popular women's author, Bible teacher, and blogger Jen Hatmaker publicly embraced a more progressive sexual ethic. As the conversation continues, here are a some books, articles, and podcasts to help you think deeply about the challenges we're facing and how churches can support robust women's discipleship.
>Podcasts/Audio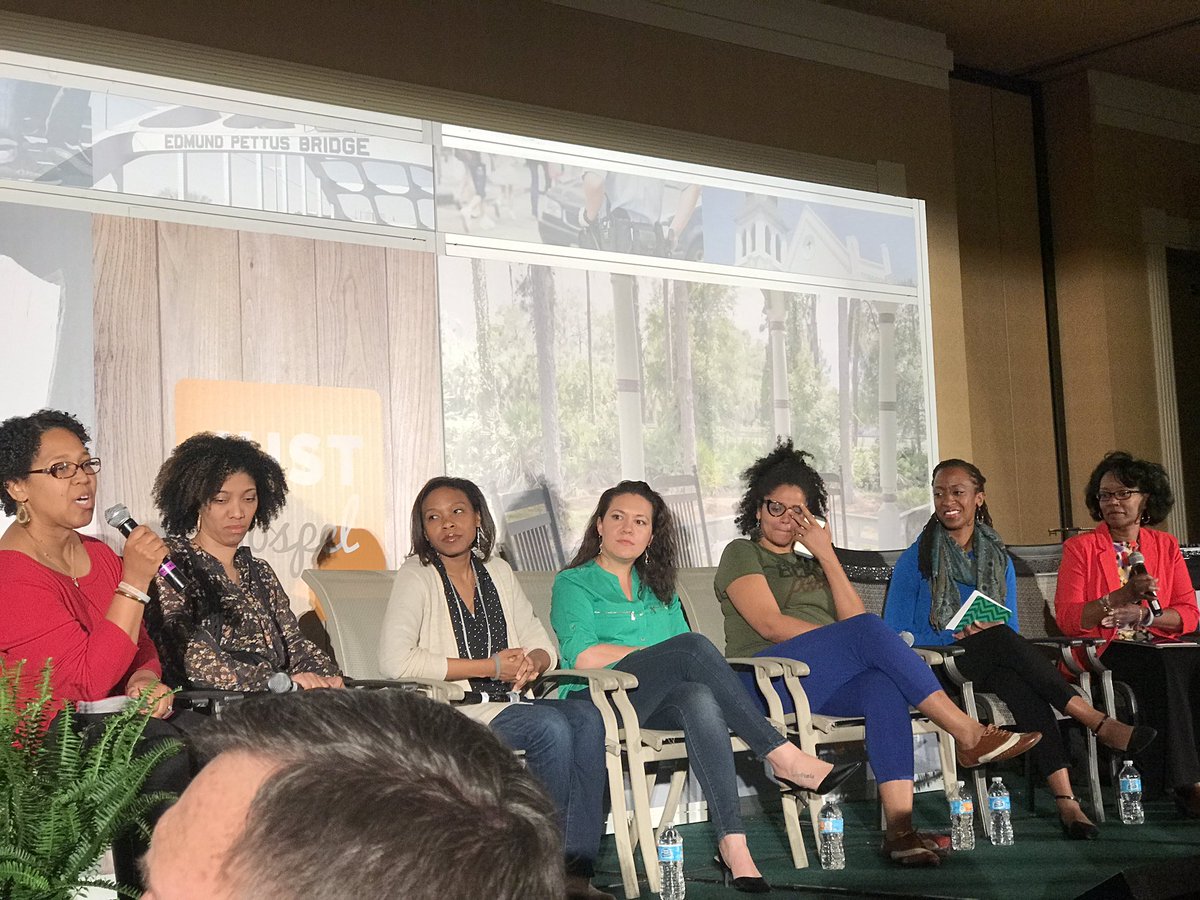 On Persuasion, Erin and I follow up on our previous conversation with guest Sharon Hodde Miller in an episode entitled "When You Fancy Yourself a Prophet." Sharon is a writer, speaker, pastor's wife, and Ph.D. in North Carolina who researched why and how evangelical women choose to attend seminary. She recently wrote a thought provoking piece for Mere Orthodoxy about our collective loss of "prophetic imagination" and the temptation for female leaders in particular to coddle our female audiences. Keep your eyes open for Sharon's coming book.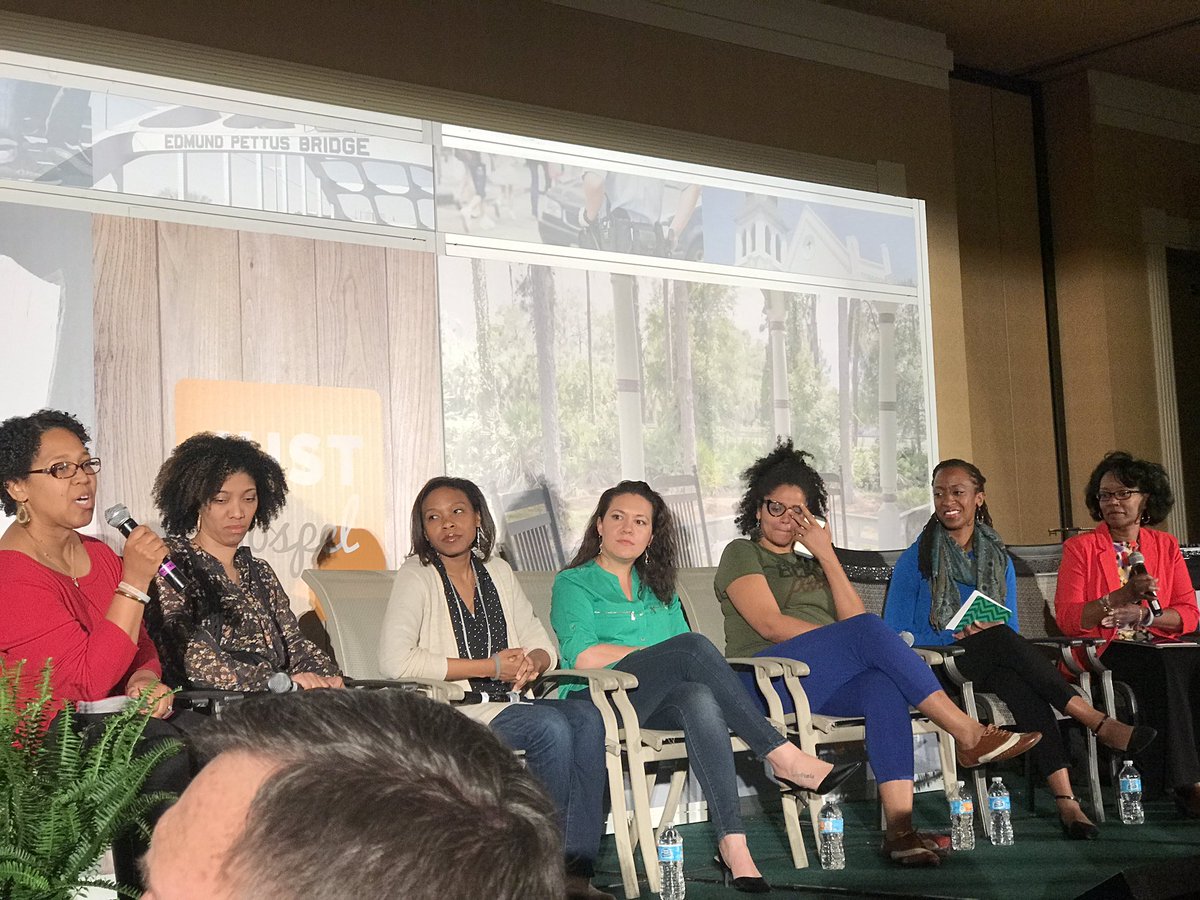 This panel discussion from #JustGospel17, a conference hosted by the Reformed African-American Network, is fascinating and much needed contribution to a conversation that often takes place in very white spaces. One particular gem occurs at 3:25 when Jamie Love identifies women's discipleship as an issue of justice. Given the shape of US history, white Christians can easily forget that education (even our spiritual education) is more than a question of taking advantage of an opportunity in front of you. For whites, there may be financial or practical barriers to pursuing education; but for blacks, achieving access to quality education has been a long, hard-fought battle–one that in many ways continues to this day. We'd be naive to assume that this larger context hasn't affected how the Church disciples both women and minorities.
In this episode of "The Calling," Jen Wilkin talks about the need for Biblical literacy (especially among women) and her calling as a Bible teacher, author, speaker, and mother.  She also touches on the cultural shifts that must happen within church life so that leaders can recognize, affirm, and mentor gifted women. She predicts that women's ministry is at a crossroads and will either continue as an updated "pinterest-y" version of previous paradigms or will blossom into fully formed, effective ministry.
>Articles
Evangelicals and the Loss of Prophetic Imagination: This is the aforementioned piece by Sharon Miller. In the first half, Sharon sets up her understanding of what it means to speak prophetically, and in the second half, she applies it to women's ministry. From the piece:
One of the convictions I have come to, is that "prophetic disruption" is not simply a matter of speaking hard or unpopular truths. I think what makes a message truly prophetic is its audience… More often, prophecy disrupts the particular audience God has given you, the audience that trusts you, follows you, and considers you an authoritative voice…

In my own context, my audience is mostly female, and in the world of evangelical women's ministry, the status quo is "positive and encouraging." Messages for women are big on self-help, "being enough", and speaking affirmation. This is an all but unspoken standard, and for years I followed it. I didn't want to lose followers by talking about controversial subjects. Instead I opted for a manicured Instagram profile and inspiring quotes on my Facebook page. People like positive, so that was what I wrote.

But this year I realized the prophetic impotence of self-help messages. Encouragement does have its place, but as I considered the state of women's ministry and the disciples we were making… It forced me to ask whether I was contributing to the formation of women who would actually take up Jesus' cross and follow him. Or, was I nurturing a generation of women who felt great about themselves, but were totally unequipped to lay down their lives out of love for God and neighbor. Those are the questions that have been keeping me up at night…
"Let's Get the Girl" In January, I had the opportunity to write for Fathom Magazine about how the Great Commission informs women's ministry and gives us a purpose beyond activism. Channeling the true story behind the movie Hidden Figures, I write about how a larger sense of mission must guide our discipleship paradigms if they are to be successful:
In many ways, the state of women's discipleship reveals as much about our commitment to the Great Commission as it reveals what role we see women playing in that mission. After all, how a church disciples half her congregation says a lot about what they are trying to accomplish.

Is it possible that we are not discipling women effectively because our current vision of ministry is less than God has called us to? Is it so limited that it doesn't require women's involvement to be successful? In other words, are we suffering less from failed women's ministry and more from failed eschatology and failed missiology?
>Books
Last November, P&R released Aimee Byrd's second third (!) book, No Little Women. Aimee writes toward church-based women's ministry and calls leaders to recognize, affirm, and equip the women within their congregations. The "little women" in the title refers II Timothy 3:6-7  where the Apostle Paul warns about the dangers women face if they never grow beyond a weak, simplistic faith.
Finally, Wendy Alsup's newest book, Is the Bible Good for Women? released this week and explores the longstanding tension between women's experience of the world and difficult texts of Scripture. One of the reason that women struggle in churches is because we lack a cohesive understanding of how the Gospel redeems and informs womanhood–how the Scripture really is "good news" in the face of systemic oppression. Wendy asks hard questions and wrestles with even hard texts.
This is just a representative sample of the kinds of conversations that are happening right now. If you know of other conversations, books, or articles, please share them with me via Facebook or Twitter.